Established in 1922 on a Norfolk Breckland Heath, just two miles from the town centre, the club expanded from 9 to 18 holes in 2001. This transformed the course into an attractive and demanding experience, enjoyable by all standards of player.
Some of the new holes were created from an area of mature woodland while others reflect the more open style of The Brecks and they have all matured to blend well with the older part of the course. The land is well drained, minimising the effects of heavy rainfall, and the only natural causes of course closure are Ice and Snow, and thunderstorms.
Individual visitors, societies and charity groups are all equally welcome to enjoy the charms of our course, and our warm welcome.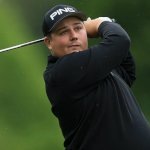 Nic Cains - PGA Professional
Nic joined the team at Swaffham when he was 19 as an amateur. He has represented the club at national level through his amateur career. Nic then undertook his training here at Swaffham, becoming fully qualified in the summer of 2018. Nic has now taken the next step in his career from the 1st Jan 2019 as Head PGA Professional at Swaffham Golf Club. Nic has always had a passion for coaching and fitting and believes that modern technology will continue to help grow the game and make it more accessible for everyone, using the latest FlightScope technology for both coaching and custom fitting. Nic has had many successes on the course, with numerous wins in both county and regional events, with his recent success in Norfolk, creating the opportunity for him to take over as Norfolk PGA Captain for 2019.
---